Check out this quarter's new Employee Well-Being Report for an understanding of current trends around people's happiness and well-being at work. These quarterly reports use real time Glint data compiled from customers.
The image below is from the May 2021 report; all available Distress Insights and Employee Well-being reports are available in full here:
You can also find an external version of these reports on Glint's website at www.glintinc.com.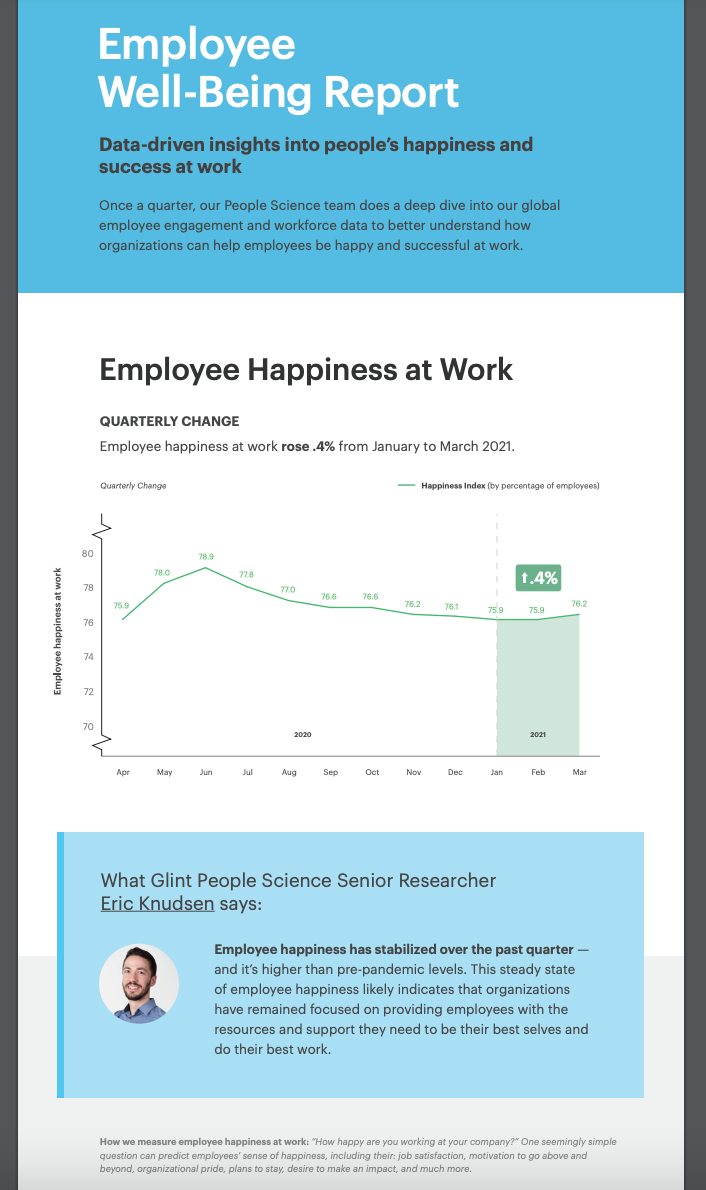 A sample of the May 2021 report. The full report is available here: