Hello,
Some of my managers have this view on their dashboard breaking down their individual teams:

While other managers have this view, even though they look over multiple teams:

How does one get the first view?
Best answer by snoack2201 6 May 2020, 16:27
Hi Hung!
If you go to Configure > Pulse Programs > (select a program) > Reporting
When you're in the Reporting tab, you'll see text that reads "Report Settings by Role"
Click the green Edit Settings text: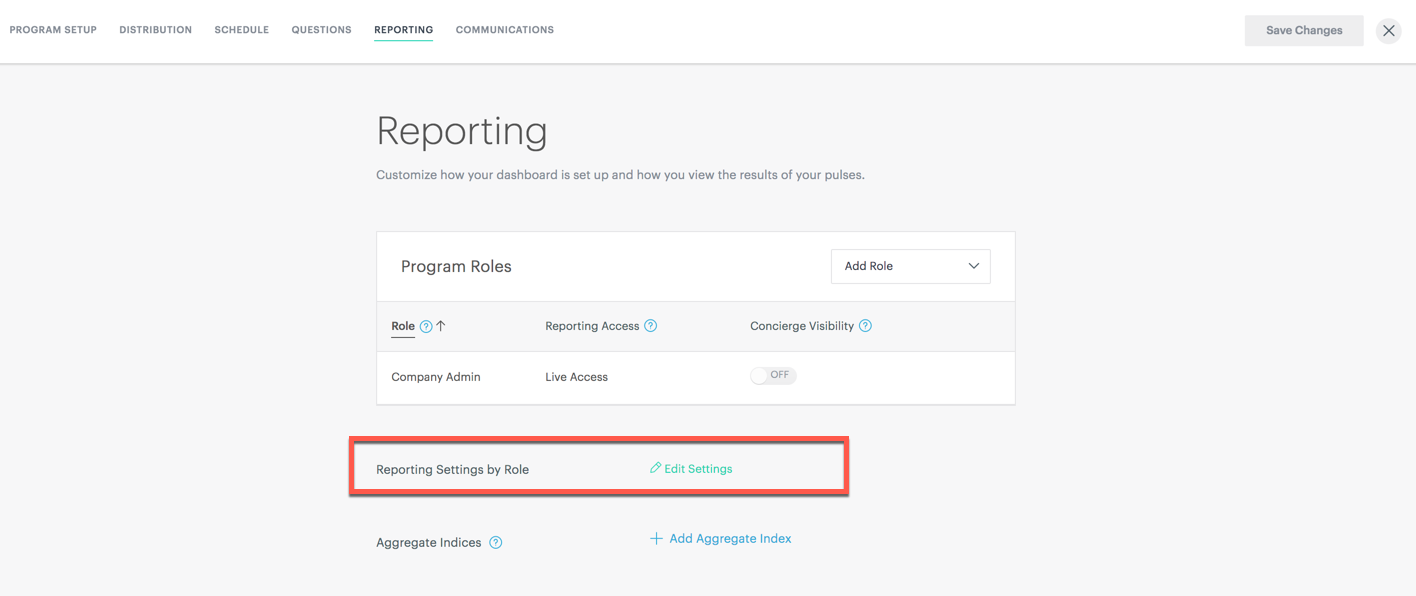 All your roles will be listed there.  
You can expand any role by clicking on the > beside the name of the role: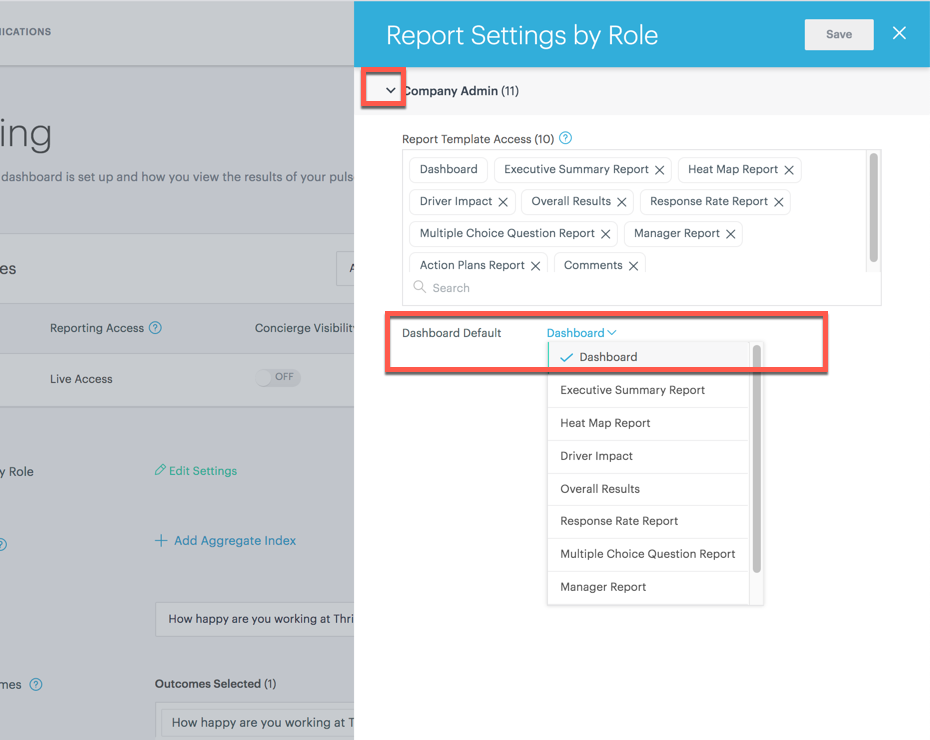 Roles that have Dashboard listed as their "Dashboard Default" will see those radials/circles.
Roles that have Executive Summary listed as their "Dashboard Default" will see the other view you posted.
You can edit these to make them consistent if you'd like.
Let us know if you have any follow-up questions!
View original