Hi,
Where do I find the results from last year? (Barometer Annual Pulse 2019)
Would like to see the results to compare…
BR 
Marika
Best answer by bcolver 3 November 2020, 19:23
Hi @lifma - you should be able to view results from any prior program to which you had access.  There are a few ways to do so.  On the main dashboard, click the name of the program that's showing in the top left with the down facing arrow next to it.  This will drop down a list of programs and you can click on the one you need.  See the screenshot and let me know if this helps!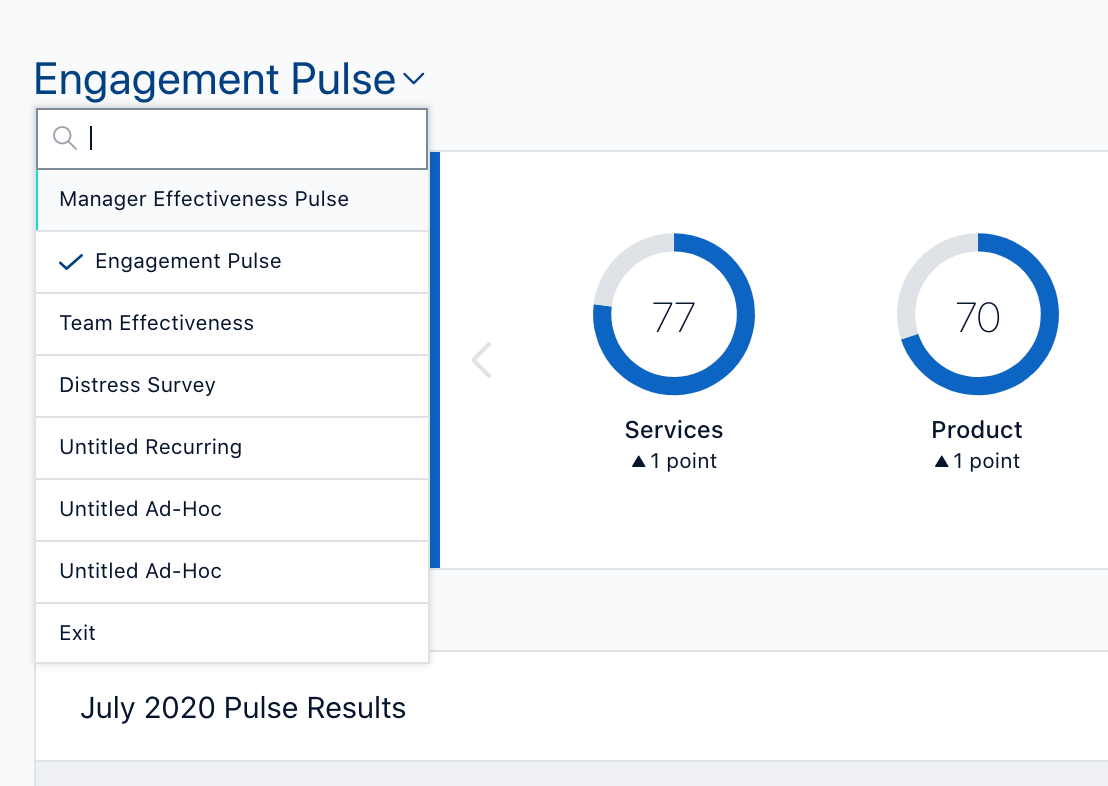 View original