This guidance was verified on September 22, 2022.
​Overview
The Employee File Import feature allows admins to upload files in either CSV (UTF-8) or XLSX formatting and does not require Automation/SFTP to be set up. This is not, however, a replacement for Employee Data File Automation if your company is using derivations. A full discussion of formatting is found here.
Details
From the Glint dashboard, on the People page, you'll see this: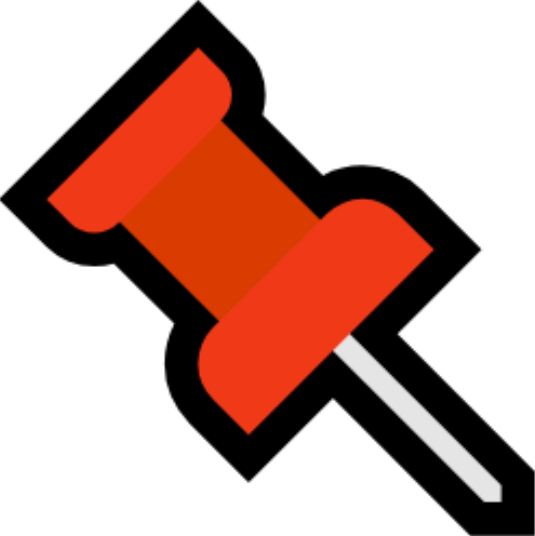 Note: The Import feature is unavailable while an import is being processed.
Confirming Uploads and Import Failures
The expectation is that all is well and Glint is able to transcribe your data exactly as you've sent it. However, mistakes can happen. We'll let you know if that's the case and how to fix any errors. You will receive an email reflecting one of the scenarios identified in the following sections:  
Confirming your upload
If all has gone well, Glint will send you an email instructing you to confirm your upload that will look like this: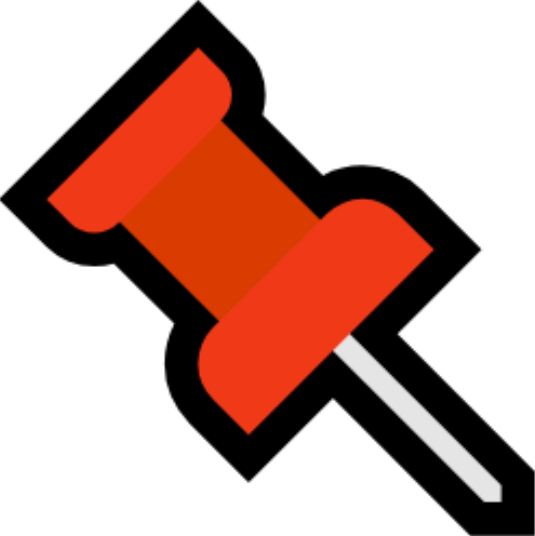 Note: An upload can be successful even though there are one or more non-fatal line errors, as in the example above.
After receiving confirmation email
Confirmation of the upload will occur within one hour of the email being sent from Glint.
If your hour has timed out, the People page will display an error acknowledging this. Resubmit your file for uploading.

 
To resolve an error
From the email, select Review Upload, which will take you directly to the People window on your Glint dashboard. Or from your Glint dashboard > Select Configure > People. The Confirm your import dialog box displays a summary of the imported file.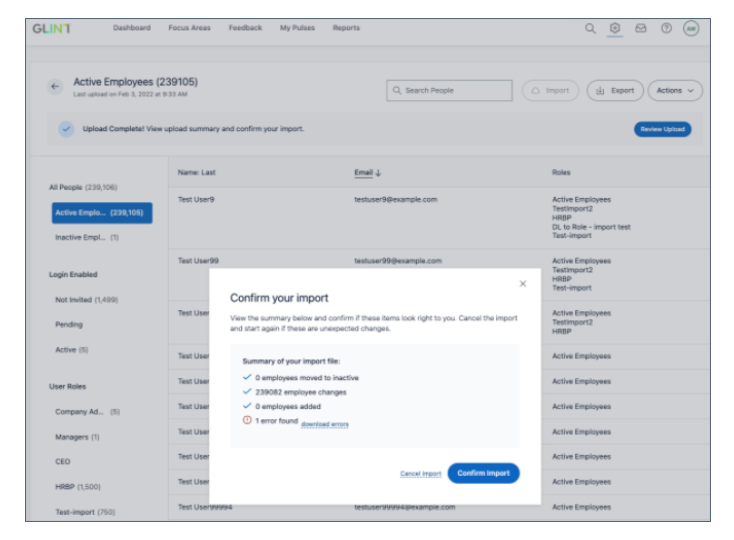 In the Confirm your import dialog box, take these actions:
Download errors - if any have been found. The Glint Employee Import Error spreadsheet will open, displaying the row an error occurred on and displaying the error message. Keep reading; we'll get to that shortly! 
Cancel Import - if things have changed and you need to start again.
Confirm Import - after reviewing and potentially fixing errors. Some errors may be only warnings and may not require fixing, while some are actual errors you may need to fix and re-upload before confirming.
Once you have selected Confirm Import, you will receive an email confirmation.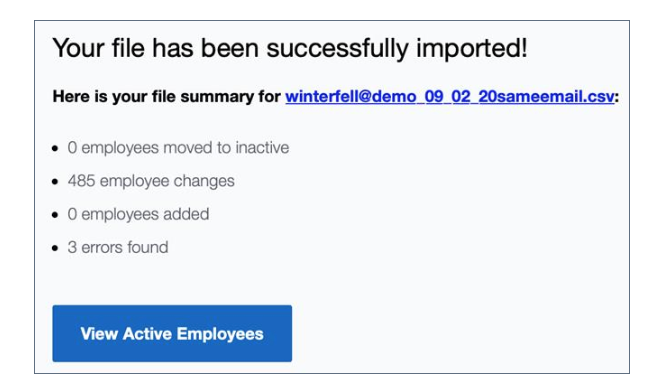 Select View Active Employees (you may also do this from the People feature on your Glint dashboard). Make any necessary error corrections. For help, see Understanding Import Error Messages.




Import failure
If an error or series of fatal errors preempted your entire file from uploading successfully, your email will look like this:
To resolve the import failure:
From the email, select Download Errors to go directly to the People feature on the Glint dashboard.
Or from your Glint dashboard > Select Configure > People
You'll see this:

Select Download errors. You'll receive a spreadsheet that looks like this: 
Additional Resource