On January 12th, Microsoft Viva's Customer Connection Program connected with our Glint People Science Team to discuss Creating a People Success Organization.
---
In our very active webinar chat, many customers requested the research behind today's conversation. Glint Principal People Scientist Craig Ramsay is happy to share his research with you: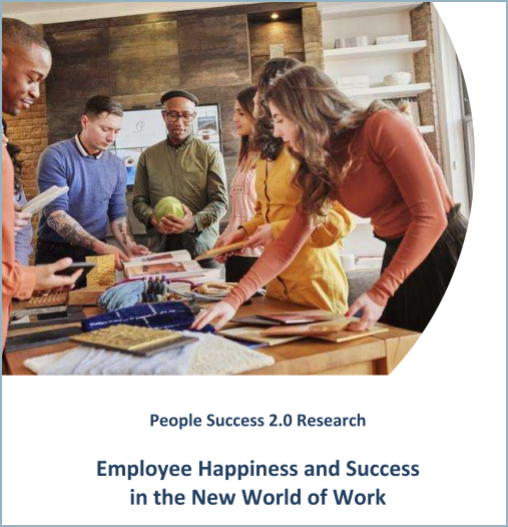 The following questions about Glint's People Success Research and the Elements surfaced in today's webinar chat. Craig Ramsay, Principal People Scientist answers them for you:
Q: I'd like to have a deeper understanding of the science and research behind this People Success concept, the six PS Elements, Critical Needs, etc. 
A: Research by Principal People Scientist, Craig Ramsay - Employee Happiness and Success in the New World of Work - is available in Glint's community for Glint customers. This report explains Glint's approach to the study of employee experience and engagement in the modern work world, including citations, and the statistical treatments and analyses used to validate Glints PS Element model. 
Q:  Can you share more information about the 34 Critical Needs? How are they determined? How do they support or align to the six PS Elements? Where can I get more information on them? 
A: Every survey question in the Glint taxonomy has been mapped to one of the PS Elements. These 34 critical needs (see below) were identified based on those items that are the highest statistical key drivers of engagement and greatest predictors of voluntary attrition. A list of those items plus actions to improve will be made available at the end of January 2023 when we roll out deeper documentation for each Critical Need.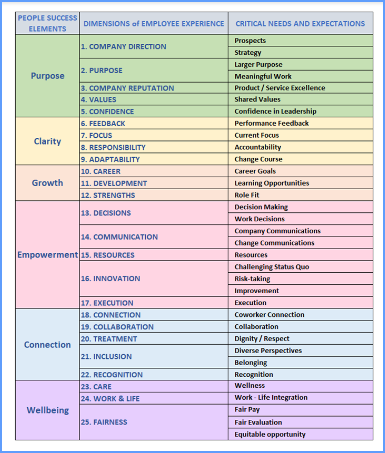 ---
Frontline worker resources available from Microsoft Viva:
---
We had lots of interest about the difference between Glint's platform and Microsoft Pulse. In short:
Glint as part of Viva will be a robust, organizational-wide survey used to measure company-wide objectives, such as cultural change or a new strategic direction. The results are used to drive action throughout the organization while individuals managers and teams receive aggregated responses that apply to their strategic goals.
Viva Pulse currently allows managers and project leads to get feedback on topics specific to their team to better understand team needs and to support real-time action taking.
---
Stories from Microsoft Viva Customers - How They Have Created a People Success Organization